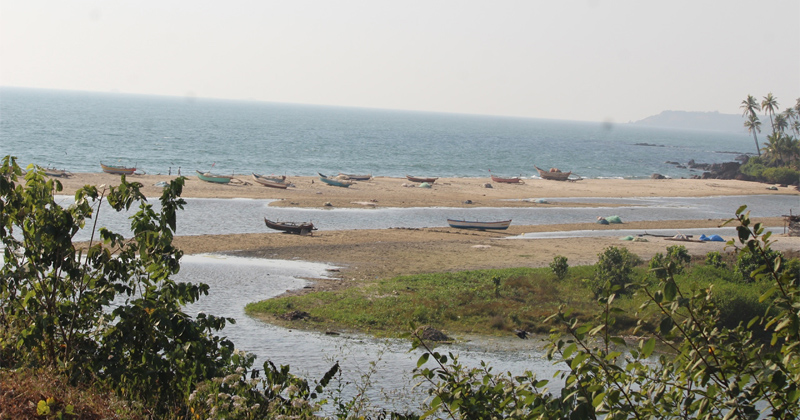 Vengurla Beach
Vengurla beach is located in Maharashtra. He has white sand and many hills around him. Some temples near Vengurla Beach are some of which are tourist attractions - Rameshwar Temple and Shree Devi Temple. Other major tourist destinations like Sagareshwar Agricultural Research Station, Mochappa, Shiroda Gav, Navati, Readys Ganpati and Vithoba Temple are some of the important tourist spots. Vengurla is located in Maharashtra, at a distance of 522 km from Mumbai, 200 km from Ratnagiri, 401 kilometers from Pune city.

Vengurla Beach has a special historical significance. It is mentioned in the historical texts in the trade library. As history, the ground has been broken twice From 1664 to 1812, and it was again attacked again. Vengurla is also known as the Burn Islands is located on the north-western part of Vengurla Beach. Vengurla is famous for coastal art works such as ceramic soil and salty pan. In addition, there is exclusive Malavani food, which is different from the food items available in the Konkan region. Apart from this, visitors can also get home-made food at Vengurla Beach. Visitors can also visit famous fortresses of Padmgad and Sindhudurg in the city of Malvan, near Vengurla Beach. The best time to arrive in Vengurla Beach is from September to May.

Vengurla is very popular attraction with tulas, mokhmed and attractive hills of Dabholi. In 1665, Dutch businessman and later British ruler Vengurla was built as Vingoria and became a popular beach in Maharashtra state. The uniformity of the vengurla Beach is added in its specifications, except for small pieces of fishermen and small waves. The Vengurla has been the most talked about for peace, which is also one of the most beautiful scenes of peace, which is seen as witnessing the rising of the light. Within the ancient temple of Sageshwar Shiva, the spread of purity and discretion attracts a large number of pilgrims.