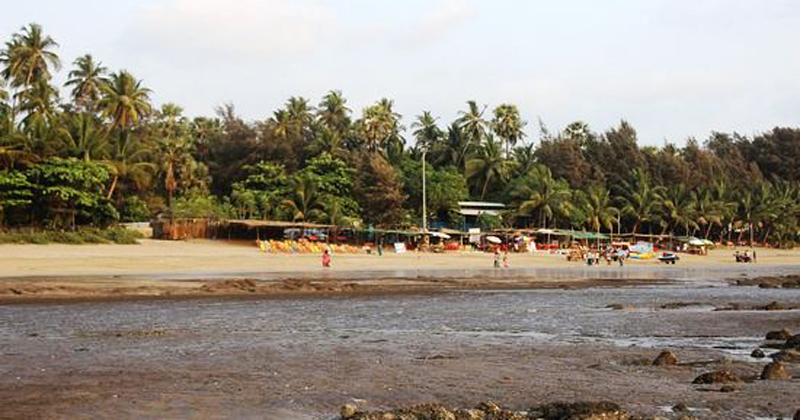 Kihim Beach
Kihim is a small village to the north of Alibaug. People in Mumbai are commonly known as gateways at weekends, they are accessible via roads and water. Mandwa Kihim beach is 12 miles away from Alibaug. It is 136 km from Mumbai. There is 10 nautical miles away from Mumbai in the sea. The closest sea port is Rewas which is 6 kilometers away from Kihim. Regular round service is available from Mumbai to Rewas. Those who want to travel through the train, get down on the pen. Pen Railway Station is located at a distance of 85 km from Mandwa Kihim.

The citizens of Mandwa, Kilim City have a calm and gentle effect. This place is ideal for nature lovers. Forests of wild flowers, wild birds and butterflies appear nearby. Kolhaba Fort makes another attraction. The coast is near Only 15 kilometers away from Alibaug. Chaul is a historical importance spot. A temple and a synagogue have also been seen. The main attraction in Kihim is the sandy beach. Even though Kihim is once known as a paradise seen in the bird, there are very few species of birds found in the covered areas of trees. Various types of butterflies are found here. The village is on the north coast of Alibaug With the dense, pleasant aromatic fragrances of coconut palm, Mandwa brings along the coastline and brings a world of tourist to the beautiful coastal on the map. Beach tourists also love paragliding, with many water activities

The beauty of Mandwa Kihim Beach has been shown in many Hindi films of Blockbuster, for which shooting was done at this shooting place. On a clear day, the Gateway of India at Sea will have an amazing view. There are many attractions of Mandwa village - at least they do not have any coconut glitter. The tourists can park the tent and spend the beach in the night. However, there is a shortage of accommodation options. The only place to live is an MTDC initiative. Tents can be appointed throughout the year, except for the monsoon.