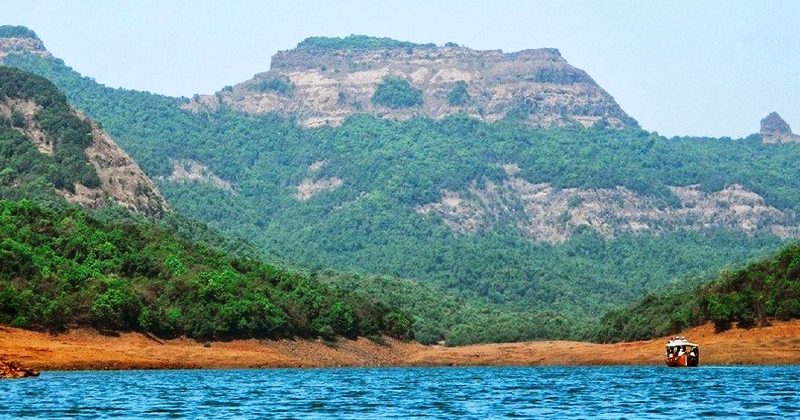 On -

March 19, 2019, 2:55 pm

In - Maharashtra Forts
Tags - Murud Janjira Fort, Pratapgad Fort,
Vasota Fort
The fort of Vasota is located in the Satara district of Maharashtra state. Vasota fort is one of the many fortresses of many travelers. This fort is a unique fortress in Jawali forest. Sahyadris main line extends south-east. The quadrangle of this row is on the horizon of Dategad. This range goes from Mahabaleshwar to Dategad. The Koyna river flows through these two rows. Dam is constructed at Helvak on the river Koyna which flows through this Jawali valley. This lake is called Shivsagar. The water of Shivsagara touches the base of Vasota. The water of Shivsagara is spread to the Tapola. Sahyadris main range and Shivsagars water are densely forested in this region. Due to the dense forest on the east and the uncontrollable downstream of Konkan in the west, Vasotas immensity has increased greatly.
There is a legend that there was a disciple of Vasishtha Rishi in the hill on which Vasota was, so he named it his guru for this mountain.The idea is that Vasishtha should have been Vasota. Shilahar kalin kings built this fort on this hill. It is mentioned that the fort was constructed by another king Bhoj. The name of Vasota was named Vaigastad by chatrapati shivai Maharaja. There is also a note in Peshwa regarding the inaccessibility of this fort during Shivaji Maharaj this fort was used as a jail. The reason for this is the forested and dense forest. Previously there were tigers, leopards, and animals. These animals are still there. When Shivaji Maharaj won the Jawali, he took many forts around, but Vasota did not take it a little away. Later Shivaji Maharaj was stuck on Panhalgad, sending his infantry under the command of Maval, he took Vasota Fort on 6 June 1660.
After death of Afzalkhan sardar of shivaji maharaj whos name daroji attack on Rajapur and asked to british proples for Afzalkhans ship address. They did not say, therefore, the British officer Griffard arrested and kept him on Vasota. Among the prisoners captured in 1661, Rwington, Foren and Samuel were imprisoned on Vasot. Later, in 1679, at the fort of Vasota we found 26,000 rupees. In 1706, Tai Telini took the fort in its hands. In the following year Peshwa Senapati Bapu Gokhale fought with Tai Telini. After the eighth month of heavy war, Tai Tilini was defeated and in 1730, the fort of Vasota fell into the hands of Bapu Gokhale.

There are adventure activity will be arranged by some Resorts or camping organizer those vasota fort Trekking, Boating in Shivsagar lake , water sports in koyna dam backwater, camping etc
0 comments
Leave a comment