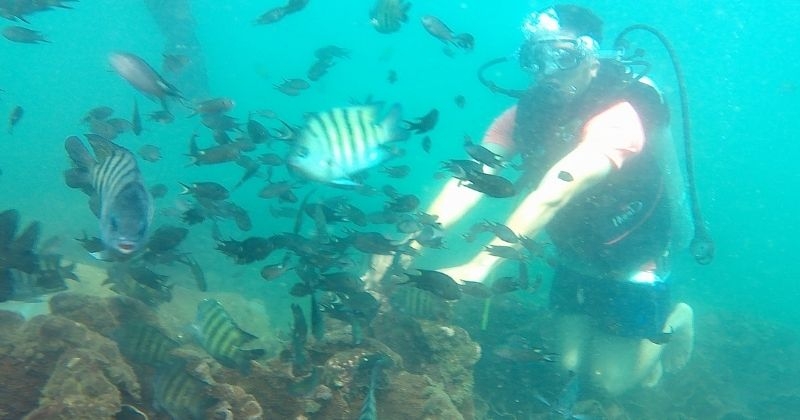 Tarkarli scuba diving
The wonderful beauty of the beach 7 km from Malvan and the Creek, which is very clean and beautiful at the distance, can be found here in Tararkali. The wide stretch of beach, soft sand that touches the feet, and the scum. Is heaven something different than this? This is the experience of heaven after going to the coast of Tararkali. It is very pleasant to see the beautiful beach, bamboo and supari tree. The beauty of the group of coconut tree is that the beauty of Nirmaya Daulat, Sunset and Sunrise, is beautiful for the purpose of watching the unique beauty of nature. The resort is in your service to stay here and enjoy the nature. The sea beaches are so clean, that the beauty of the water can be seen with simple eyes. Freezing water and horizontal shade keeps the daily stress apart. This place is worth visiting to spend a quiet time away from the crowd. Tents stay, boat trips and scuba diving experience can also be taken here. MIDC has made special contributions to promote publicity.

There are many beautiful places in India where you can break the scuba diving adventures. Tarkari, Malvan is such a wonderful place. Tarkerli is a beautiful beach where there is much more to discover through coral reefs, exotic fish, sea plants, dolphins and scuba diving. Even clean water is safe for young children. Experience of scuba diving in Malvan is necessary because Malvan has added wings to beautiful nature and mouth-watering recipes.

There are lots of activity in tarkarli those are - Scuba diving - Do you want to explore Konkan under water in the Arabian Sea? The programs are provided for all ages: Open Water, Advanced Water, Rescue Diver, Lights Master, Certified Diving Game, Scuba Diving, Snorkelling etc..