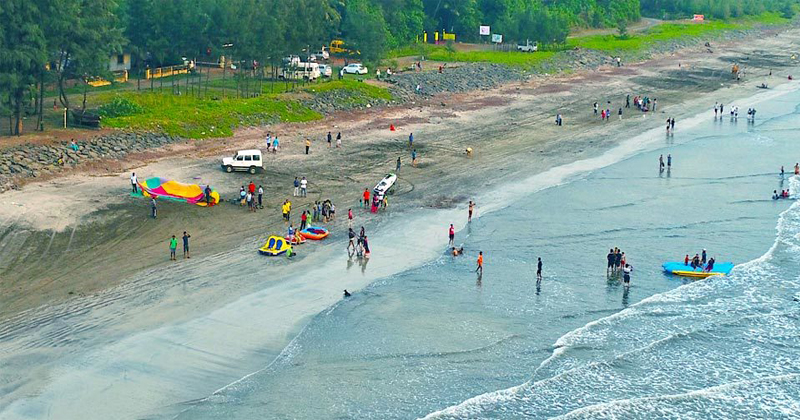 Ladghar Beach
The Ladghar is a small village on the shore south of the rocky hill, which separates it from the karde. To the south there is a small fishing basin - the Ladghar is spread over Burundi. Datta Temple is situated on the hill on the northern foot of the northern hills of Ladhahar beach. Water sports like Paraselling and Water Sports are available in Ladghar and those are very popular.

Ladghar is 8 km from Dapoli bus stand. When you leave Dapoli-Anjale road and Dapoli village to Ladghar, you will find the Burundi Police Chowki and Konkan Agricultural University Ground on your left. Turn left from the chowk and continue the road after reaching the signboard in ladghar.

Famous works are in the house of adventure water sports in Ratnagiri, just 6 kilometers away from the beach. Water sports enthusiasts sit on the beach every season to experience the thrilling adventures organized on the coast of Konkan. Playing with strong but awakened sea waves with Kylana Ride, a water scooter and a powerboat, offers an attractive adrenaline sprinting. After such an elegant experience near the coastline, there is consolation with the tasty local food available in various small and large organizations in every adventure village. Coconut-based local Curry or Fra Masala makes fresh fish food stuff from the ocean made from the ocean. But the vegetarians have nothing to worry about. for veggies like Modak, Birada Usal, Rice Bhakri etc.